smoky mountains
There was one bright spot on our recent concert destination to Speedwell, TN, and that was our brief stay at the Hampton Inn in Caryville, TN. We arrived back to the hotel around 3 PM on Saturday after our tense and stressful outing in Speedwell, and had about eight hours to pass while our driver, Steve slept. About an hour north of Knoxville, and nestled in the hills of the Smoky Mountains, at first glance this hotel simply looked like just another typical Hampton Inn, not unlike many we have stayed in over the years.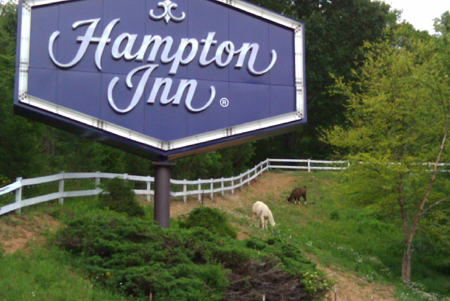 Perhaps the first giveaway that this place was a little different was the llama farm off of the back of the parking lot.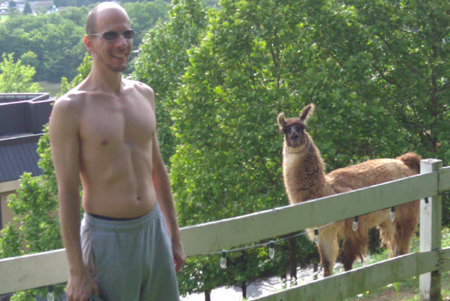 When we walked to the edge of the fence, one friendly fellow was kind enough to pose with me for a photo. Another peculiarity was a couple of old "Model-T" style cars, circa early 1900s, on display in front of the main entrance.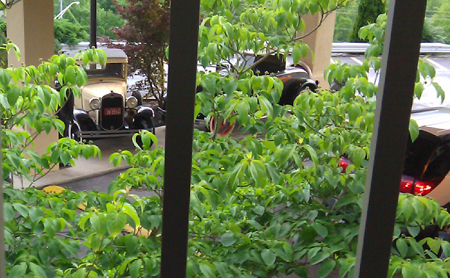 Upon entering the hotel and walking down a long hallway to our rooms we began to view some fascinating pictures and folk art lining the walls.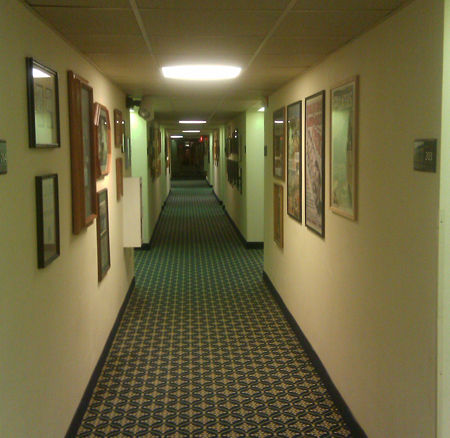 In fact there were so many photos, newspaper clippings, and other memorabilia, that Kelly and I decided to put our bags in the room and walk the halls for a bit to take a closer look.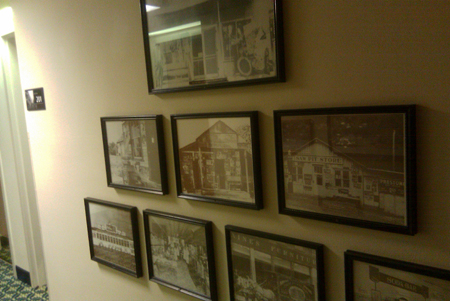 A common theme in many of the photographs was moonshining, and many of these photos were accompanied by descriptions.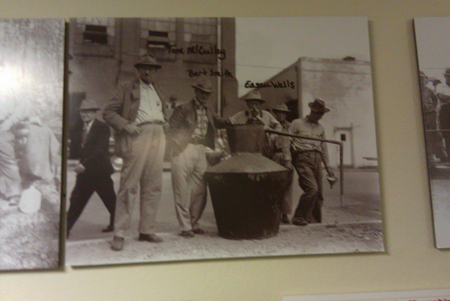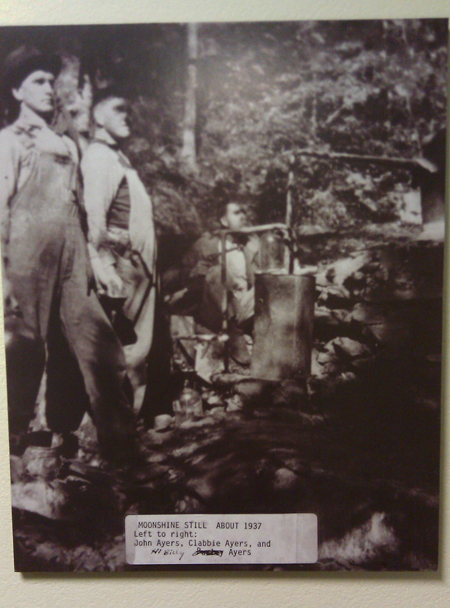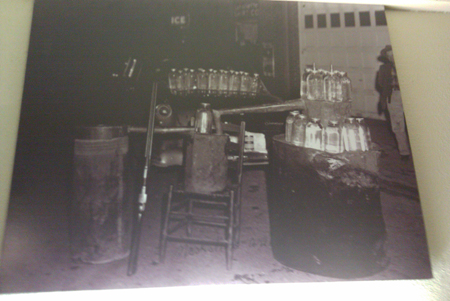 The photos themselves told amazing stories, but upon reading the accompanying descriptions we learned that the owner of this hotel, Hack Ayers was a "third-generation moonshiner", and his father was killed in a moonshine raid in the 1950s.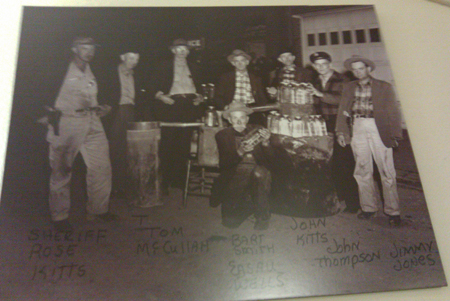 Other photos and news clippings told of a long-since forgotten era in our recent history when moonshining was an important part of the local economy of "the Mountain people."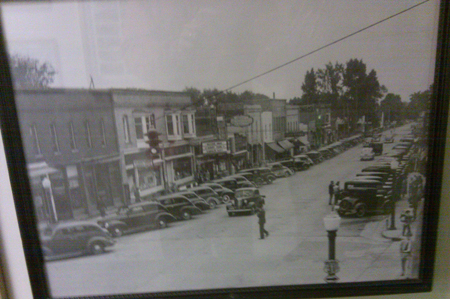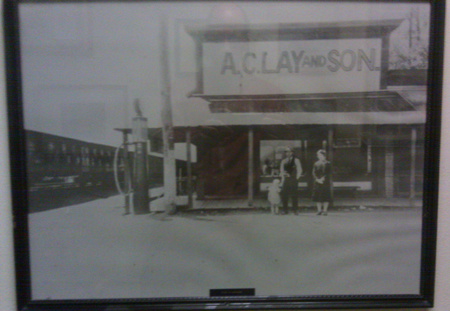 Other photographs captured a moment in time of a simpler, but very different America.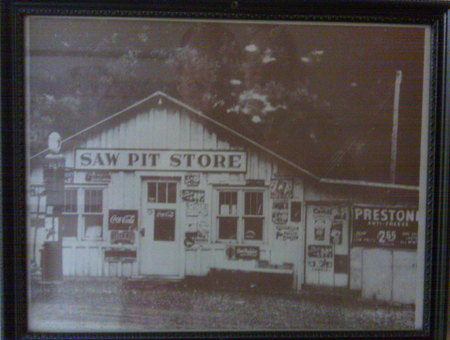 One of the most fascinating newspaper clippings was an original copy of a 1913 Boston Globe newspaper telling the story of the sinking of the Titanic.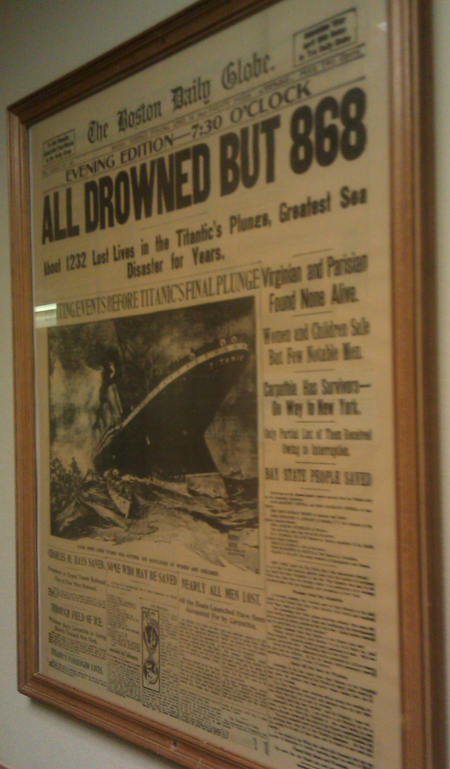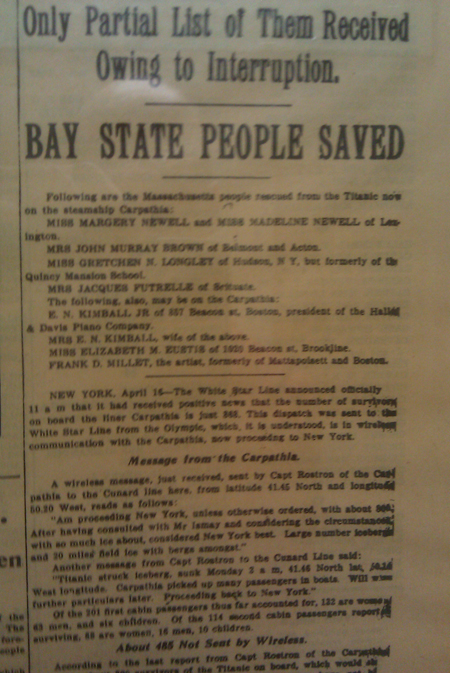 There was plenty of unique folk art of lesser historical significance that still brought us back in time, like this original movie poster of the film "Casablanca."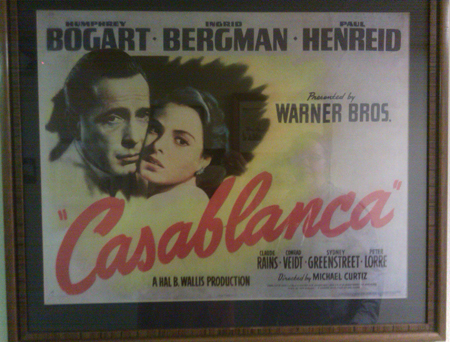 Even the stair wells were decked out with everything from photographs of movie stars to a John F. Kennedy campaign poster – a reprint of the Constitution to sharecroppers in the cotton fields.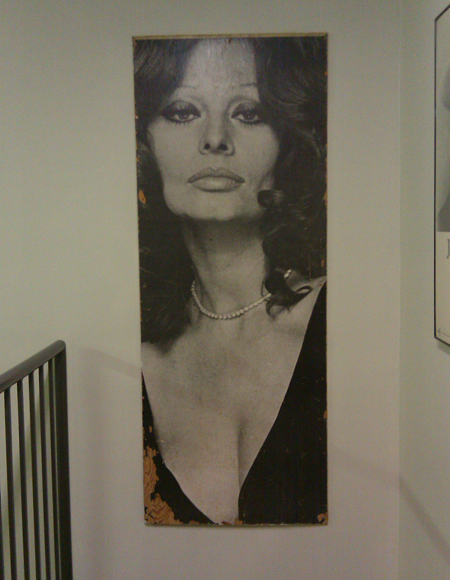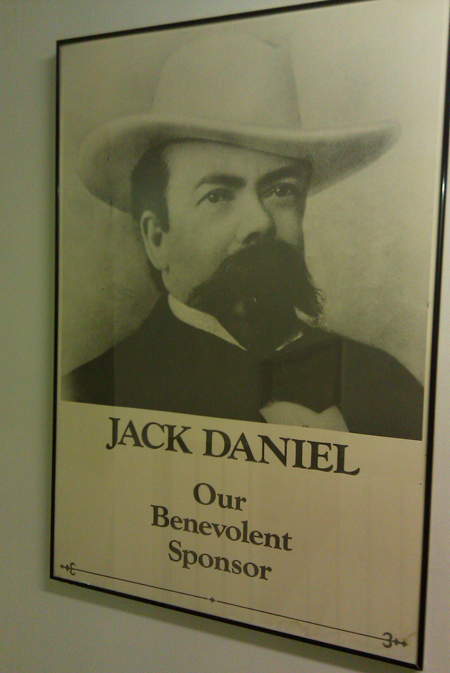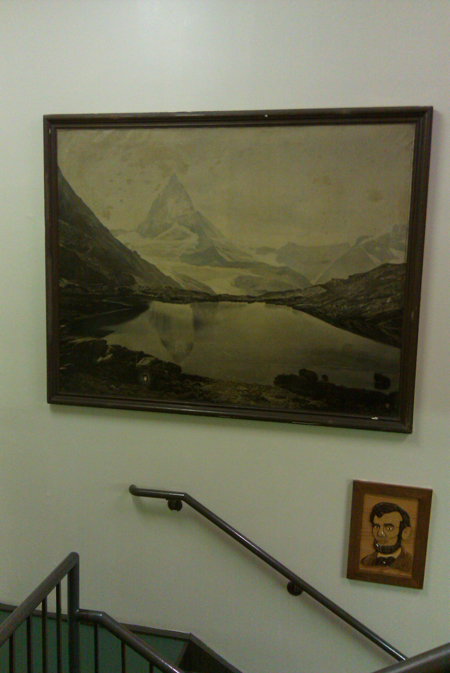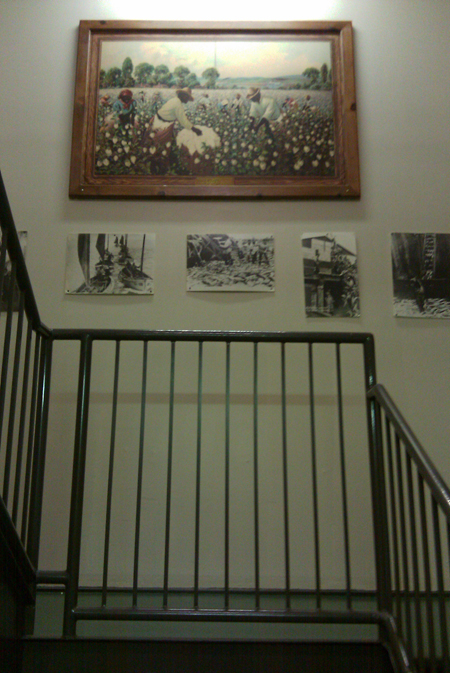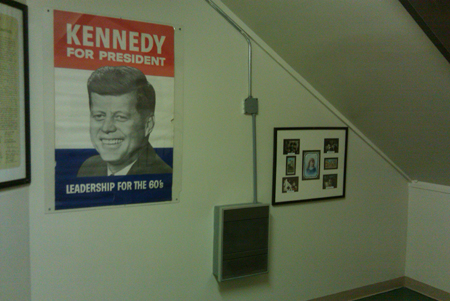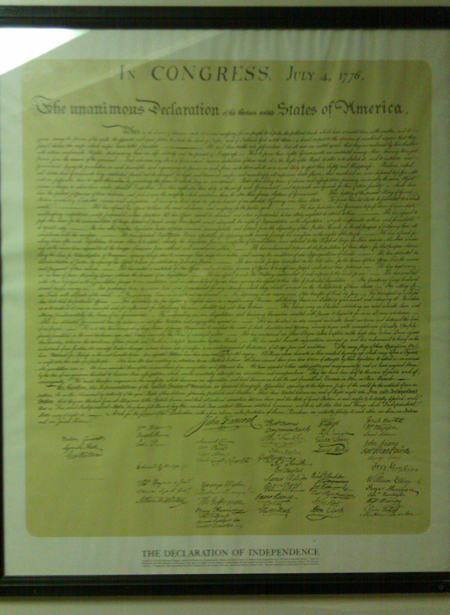 Luckily, my phone takes a pretty good picture, as I had forgotten to bring our digital camera. After capturing a handful of these striking images, we decided to walk to a sitting area off of the front parking lot. We sat on an old ski lift chair that had been converted into a porch-swing and enjoyed a spectacular view of the surrounding mountains, and the lake below.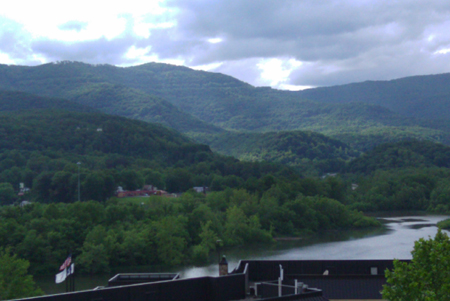 On our way back, we stopped by the front desk and I asked the receptionist about the history of all this décor. She informed me that "The owner likes to keep everything," and that he owns another motel which is similarly decked out.
"Do people come here specifically to see all of this, or is it kind of an added bonus?" I asked
"I think it's kind of an added bonus, but when people come back for the second time, they make it a point to see anything they missed the first time." she responded.
She also told me that all these photographs and newspaper prints were originals. I thanked her for her hospitality and headed back to the bus, as it was just about time for us to be heading to Florida. This quaint, little gem of a hotel was definitely a bright spot on this day. The rooms were clean and comfortable, the staff was friendly and helpful, and the experience was unlike that of any other hotel I had ever stayed at. Luckily for us, this unsuspecting place is owned by a man who takes great pride in preserving American history and culture and, although I never met him, his passion for storytelling is evident by the astounding display he has presented.
Hotel room – $89 plus tax
Dinner at Waffle House – $7.63
American history lesson – priceless