By Eric Normand
I recently read an article on Huffington Post, "Art and Music Are Professions Worth Fighting for, and while I agree with some points of this article I think the author does a major disservice in presenting the pursuit of music as a profession in a kind of "all or nothing" approach. He talks about a presentation he made at a high school career day where he suggests music as a possible career choice for young people. He says that those interested should "go for it, with abandon and furious joy, and that you do so without a plan B". This is where I disagree. I also disagree with the distinction this makes between "career musicians" and nonprofessional musicians. Just because you don't play professionally doesn't mean your music isn't valid. I agree, if you love music and want to pursue it, why not pursue it wholeheartedly, but what's the matter with pursuing music while earning a living from something else? What's the matter with pursuing music for the mere enjoyment of it? I believe you can pursue music as a career and for fun, but you need to keep your eyes open and realize that you will need a steady income stream along the way. To decide how music or a music career might fit into your life, perhaps the questions you really need to ask yourself are; why are you pursuing music, what do you want to get out of it, and what will it take to be successful? What is your definition of success?
When I was a senior in high school, if you had asked me what I wanted to be when I grew up I would have said, "a professional musician". Immediately after high school I got a job as an apprentice drywall carpenter before enrolling in the Berklee College of Music two years later. After Berklee I played professionally in nightclub bands for the next 14 years, eventually also becoming a guitar teacher. In 2002 I relocated to Nashville Tennessee where I've had the good fortune to work as a hired gun on several major tours. My first gig was as a guitar tech for Toby Keith, and I went on to play lead guitar with several country artists – Daryle Singletary, Vern Gosdin, Rhett Akins, and the hit songwriting team known as "The Peach Pickers", among others. I also wrote a book about how to navigate the Nashville music industry, "The Nashville Musician's Survival Guide".
Looking back, if you had told that starry-eyed high school kid that one day he would be a musician, painter, drywall carpenter, teacher, author, and website designer, he would've said "Naw, I'm not interested in any of that other stuff". But as they say "life is what happens while you're busy making other plans", and one of the things I've learned along the way is that you have to wear a lot of hats to survive in this world. The truth is, my original goal of being a professional musician was based on the glamorization of the musical era that I fell in love with, and I had no idea about the reality of any of it.
What do professional musicians do?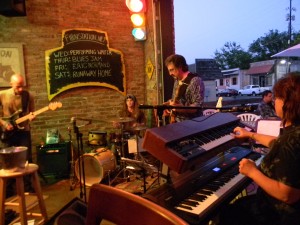 We starve! Just kidding (well, not entirely). The options for musicians trying to earn a living from their craft are somewhat limited. The way I see it you can pursue one or more of the following avenues; nightclub musician, music teacher, touring musician, or session musician. Sure, there are other gigs (orchestra musicians, jingle writing, etc.) but these four are the most practical, and out of these, the first two are the only ones that ever become reality for most. If you want to be a touring or session musician, you will need to live in a music metropolis such as Nashville, New York, or LA, and these are extremely hard (but not impossible) gigs to land.
Regarding paying gigs, I'm talking about work you can get on a regular basis that pays real money for your services. Therefore, I'm leaving out songwriters and aspiring artists because these do not pay any real money unless you become extremely successful. TV shows like "American Idol" and "The Voice" have propelled the myth that anybody that learns how to sing a good cover song can become a national recording artist and superstar. Out of the tens of thousands who audition for these shows and the hundreds that perform on them annually, how many are ever heard from again?
While I cherish many of my experiences as a professional musician, I've learned the hard way that it doesn't always pay the bills. Night club gigs still pay what they paid 25 years ago when I first got into this ($100 a night is still considered good pay) and most club gigs in Nashville don't even pay that. As far as touring musicians, most tours only pay during the part of the year that the tour is active and, unless you are on a very high profile tour, you'll have to find another income stream during the winter.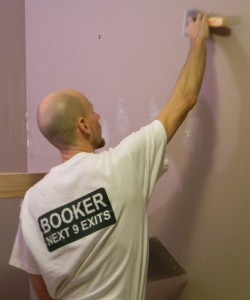 Two years ago, I went back to full-time construction work, and put my music career on part-time status. I began approaching music as simply one component of my life, and for first time since I've been in Nashville I'm actually earning a steady living year-round. I still play music, sometimes for pay, always for fun, and I get just as much reward, if not more, out of a local club gig playing for tips as I do when I perform with The Peach Pickers on the Luke Bryan farm tour in front of 15,000 people.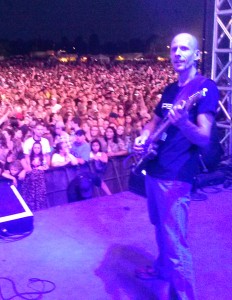 Don't get me wrong, I'm not here to talk people out of their dreams; after all, I did write a book about surviving the Nashville music industry. But if this is your dream, you need to arm yourself with knowledge and know what you're up against. If you're thinking about pursuing music or arts as a profession you must first "define your success". What is your definition of success in music? Then ask yourself why you want to do this. If it's because you think it's an easy and fun way to make a living you might want to do a little more research. It can be fun, but it's definitely not easy. If it's because you absolutely can't see yourself doing anything else, then go for it, but have a plan B, and have a way of earning a living while you pursue it.
There's nothing wrong with pursuing music as a career, and there's also nothing wrong with being a musician or artist that never becomes "professional". Music is one of the oldest forms of communication, music has the power to heal and unite people, and playing music makes you smarter. So go ahead and work at becoming a great musician, it's a noble thing to do and the world always needs good music and art. Approach your music with abandon and joy, but don't be afraid to have a plan B.
Follow Eric on Twitter and his blog at survivenashville.com